2023 Year 8 Maths Weekly Coaching - Term 1
Gain an advantage over your peers by having a head start on the material.


Content includes:

Integers
Geometry
Fractions, Decimals and Percentages
Measurement
Type of Class

Group Session

Locations

Box Hill: Face-to-face

Glen Waverley: Face-to-face

Online: Livestream / Recorded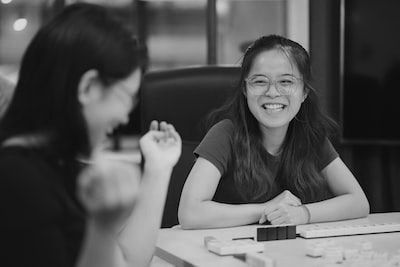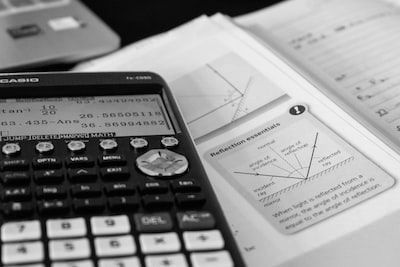 Frequently asked questions
What textbooks are used in this course?
The recommended textbooks are by Cambridge University Press, Essential Mathematics for the Victorian Curriculum and ICE-EM Mathematics:
These books can be purchased at many bookshops that supply textbooks, for example, Campion Education (or directly via the links below).

Some schools use Jacaranda MathsQuest or Nelson. These can be provided upon request however we recommend the Cambridge text as it has more difficult questions. The other texts are beneficial for supplemental reading only.
What are the tutorial dates and times?
What software is used in this course?
Artin Education utilises a variety of software for Education, both during class and outside of class. Software operating costs are included with fees, there is no separate charge for technology. Below is a list of the core software that we use.
Artin Online - our Learning Management System
Zoom - for online lessons, all lessons will be delivered in a hybrid mode for 2023 - this means both in-person and online options are available

We also use a variety of other software to facilitate learning. These range from online quizzing, notes to results tracking software.
What do I need to know about fees and payments?
Artin Education accepts payments using Credit Card via Stripe - you will receive an invoice once payment has been made.
We missed a lesson, and forgot to tell you, can we get a refund?
COVID-19 - What happens if there is a lockdown?
In the event that the Government imposes a lockdown, classes will either be, as determined by the tutor(s)
canceled and rescheduled OR
temporarily held online only.


There may be short notice if this happens, and students will be contacted via appropriate methods (usually by SMS / text message or email).
created by
Jasmine Tsai
Meet Jasmine Tsai, one of our lead tutors at Artin Education. Jasmine is an accomplished academic and experienced tutor, who has been tutoring mathematics since 2017.
During her high school years, Jasmine was a top achiever and with very high scores in her VCE Mathematics subjects, including VCE Specialist Mathematics. Her dedication to the subject and hard work paid off, and her impressive academic record is a testament to her exceptional abilities.
Jasmine then went on to pursue a Bachelor of Biomedicine from the University of Melbourne and she is currently continuing her studies in Physiotherapy. Her educational background has provided her with a deep understanding of the importance of hard work, perseverance and dedication in achieving one's goals.
As one of our lead tutors, Jasmine has a wealth of experience and knowledge to share with her students. She is passionate about teaching and has a strong desire to help students succeed. She is now excited to take on the role of teaching classes of Year 7 and 8 students at our tutoring centers.
With her passion for teaching and her strong academic background, Jasmine is a valuable asset to the Artin Education team. We are confident that her students will benefit greatly from her guidance and instruction. We are excited to have her on board and we look forward to the positive impact she will have on the students she teaches.
If you're looking for a dedicated and knowledgeable tutor for your Year 7 and 8 classes, look no further than Jasmine Tsai.